Union News...
| | | |
| --- | --- | --- |
| | USW Knit Hat - $8.00 | |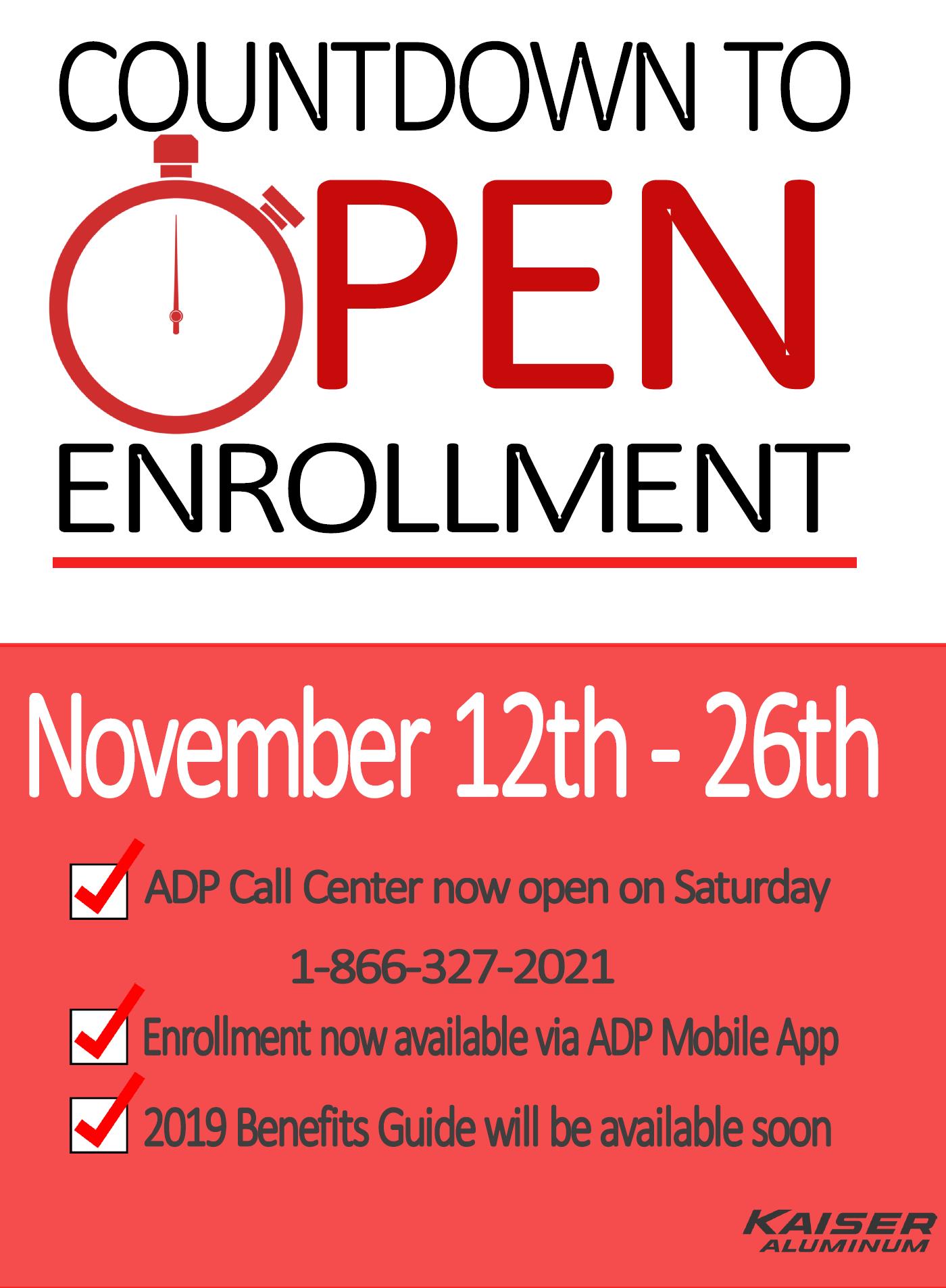 2019 KAISER ALUMINUM HOURY OPEN ENROLLMENT
Open Enrollment for medical coverage will take place between November 12th and the 26th. To enroll you can go to the ADP Portal and make sure your password is working. This is an ACTIVE Open Enrollment process which means you will MUST go into the ADP Portal or call the ADP Customer Service number and submit the coverage for EACH of your dependents in order to receive medical benefits.

When you are in the ADP Portal and you try to reset your password but find that it is denied or the status says "Suspended", please contact Donna at 927-6427 to have the password reset and sent to your home email.

Here is how to log on to the ADP Portal:
The link to register is: https://portal.adp.com
Once you are on the website Welcome to the ADP Portal:

Choose: NEED AN ACCOUNT? Sign Up
Enter the Registration code: KaiserAL01-1234
Then select the "GO" button and follow all the tabs until you have successfully registered.

If you are a returning user:
First Initial Last Name@KAISERAL01
Example: Tom Foolery TFoolery@KaiserAL01

If you have any problems be sure and contact Donna at 927-6427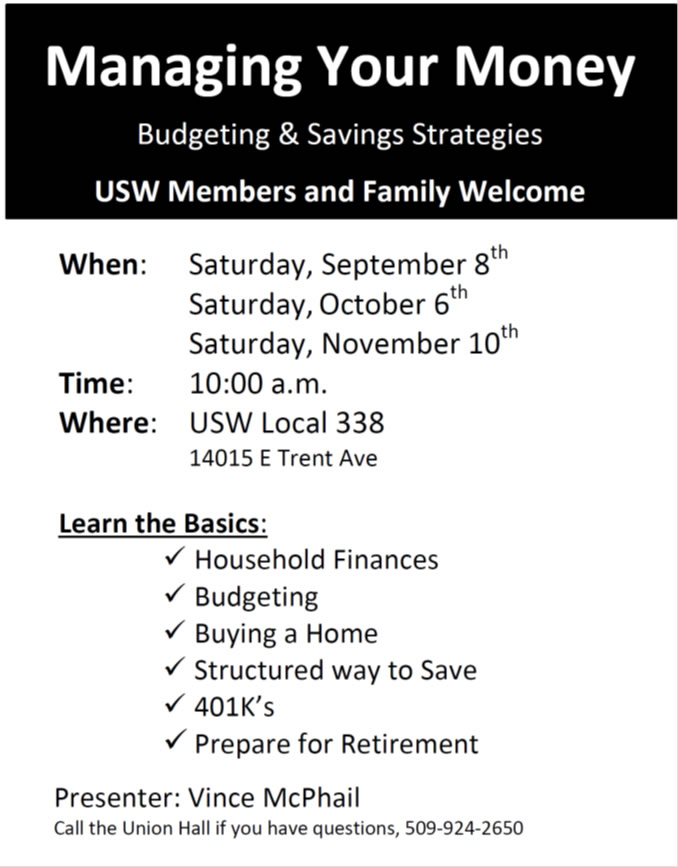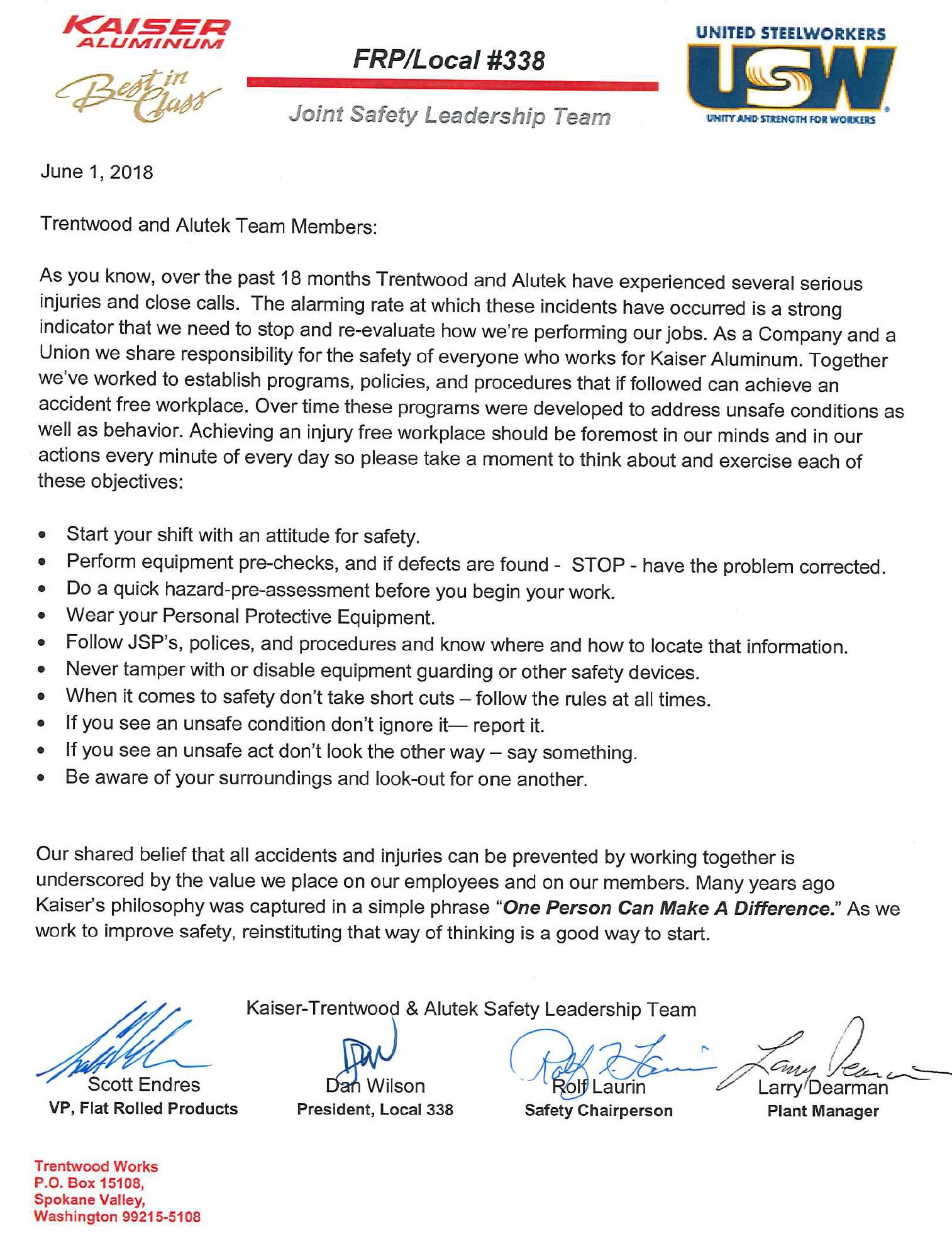 ----------------------------
PENSION BENEFITS
If you have questions regarding your pension benefits and surviving spouse options please contact the Union Hall at 924-2650.


UPDATING YOUR BENEFICIARY
Have you taken time to update your current beneficiary? Keeping your intended beneficiary updated will ensure that the person you want to receive your benefits if something were to happen to you will receive them. There are beneficiary statements for your $54,000 life insurance policy through Kaiser, Fidelity Mutual 401k, Pension benefits through the Steelworker Pension Trust (SPT), and if you were employed by Kaiser Aluminum prior to April 30, 2004 the Pension Benefit Guarantee Corporation (PBGC).

To update your beneficiary statements, you can call the following phone numbers:

Kaiser Aluminum 927-6427
SPT 1-800-848-1953
Fidelity Mutual 1-800-835-5095
PBGC 1-800-400-7242 Case #19737000
QUALIFYING EVENTS
Have you had any recent changes in your dependent's status? A "Qualifying Event" is a change in dependent status that could include a death, birth, divorce, marriage, adoption etc. Under the IRS federal guidelines you must notify the Company within 30 days of any dependent changes. Failure to notify the Company could result in new dependents not having medical, prescription, vision, or dental coverage until January of 2018. To notify the Company of any change call Donna Schrader at Extension 6427.